Grandfather's Journey
Written by Allen Say
Illustrated by Allen Say
Reviewed by Spencer S. (age 7)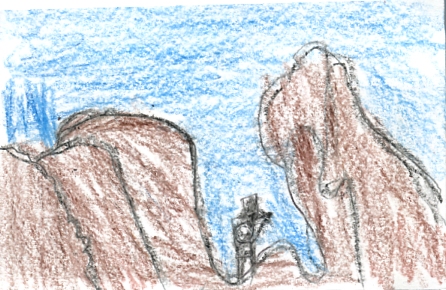 The grandfather goes to the U.S.A. by ship. He moves to California because he likes the coast. He returns to Japan to get married. In Japan, his daughter gets married and has a son. He tells stories of California to his grandson. The grandson goes to California and learns why his grandfather loved it there.
My favorite part is when the war began because I learned more about Japan. My favorite character is the grandfather because he likes birds and tells stories. This story relates to my life because my grandfather lives in and loves California. He goes exploring too, and he tells me stories about his childhood.
This story has detailed pictures that help tell all of the story. I think other peopls should read this book because the pictures are really nice.