Mary Had a Little Lamp
Written by Jack Lechner
Illustrated by Bob Staake
Reviewed by Trinity M. (age 8)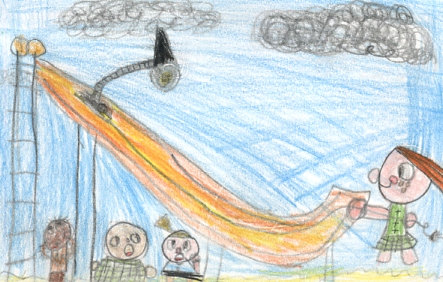 In this book wherever Mary goes she takes her lamp with her. When she rides her sled, goes to school, on the playground, everywhere! But, when Mary went to camp something happened. To find out what happened to Mary and her lamp, read this exciting story.
I love this book because it is very funny and interesting. I also like it because it has so many colorful pictures. This book reminds me about when I want to keep my lamp on all night.
I think this book is a good read for all ages. It is easy to read and understand. The funny parts of this book which kids will enjoy are when she pulls the lamp down the slide.