Out of my Mind
Written by Sharon Draper
Reviewed by John P. (age 11)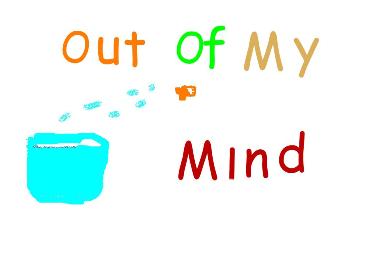 There's is a girl named Melody. She had words like mom, dad, run, and etc inside her head. She is 11 now and she can't speak a word. She has Asperger syndrome and she can't talk or move. She has a hard time showing expressions. One day she gets a fish named Ollie and she is happy, but no one knows that she is happy because she can't speak. The other students in the school think she is weird. The fifth grade students compete on a game show that requires the students to answer difficult questions. When they have to take a test Melody got a perfect score. They thought she cheated using her teacher's aid, Katherine. She got on the team when she proved them wrong. Read this book to find how the students and Melody do in the competition.
My favorite part is when Claire puked in the resaurant and embarrased herself. I liked that because she is a spoiled person and she deserved being embarrased in front of her friends. This book did not have pictures but it put a picture in my head with its very good descriptions.
I recommend this book for 5th and 6th graders because they can handle some of the very intense parts of the book. This book is excellent because it shows you how to treat students with special needs fairly. They should be treated just like all of the other students.