Put Me in the Zoo
Written by Robert Lopshire
Illustrated by Robert Lopshire
Reviewed by Chaz B. (age 6)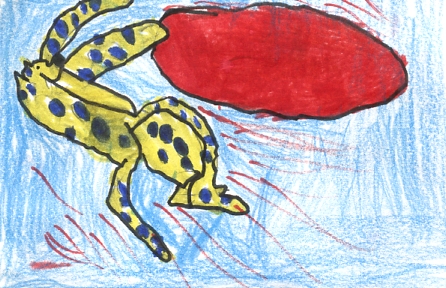 An animal wanted to live in the zook, but the zookeeper kicked him out. Then the animal showed his spots to the boy and girl. They liked the spots and the animal. He did lots of different tricks with his spots for them. In the end, he went to get a job in the circus.
My favorite part is when the animal took off his spots and made them into one spot because I thought it was very funny. The animal was my favorite character because he does a lot of tricks with his spots. This story relates to my life because I like to go to the zoo. I also like to do tricks.
This story has pictures that help tell what the words say. I think others should read this book because it is funny and the animal gets a cool job at the circus in the end.