Smile
Written by Raina Telgemeier
Illustrated by Stephanie Yue
Reviewed by Shawn S. (age 6)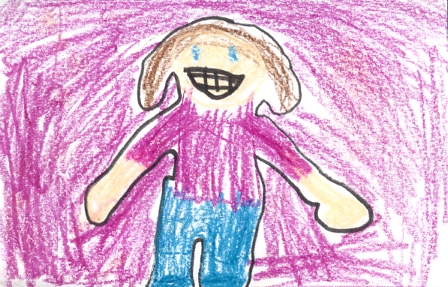 The book Smile by Raina Telgemer is about a girl names Raina who loses her two front teeth which are permanent. She was running with her friends to her front porch when she fell. Her mom called the dentist right away, and when they got there, Dr. Golden gave Raina special treatment medicine and sent her home. The next week, she went to the orthodontist and got braces. After a few months, her braces were removed and another special treatment was done by the orthodontist, endodontist, and periodontist. Finally, when all the treatment was done, she had a healthy smile again.
My favorite part of the story is when Raina had a healthy smile again because she was all done with the special treatments. My least favorite character is Nicole because she made fun of Raina and called her names. This story relates to my life because I think I will get braces like Raina.
This story has lots of pictures that help tell the story because the pictures go well with the words. I think others should read this story because I liked it and it was very interesting.