11 Birthdays
Written by Wendy Mass
Reviewed by Ananya M. (age 9)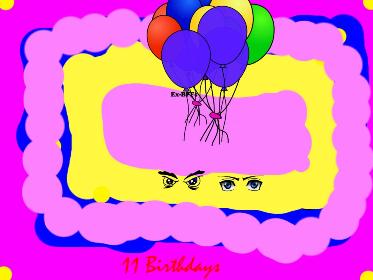 Amanda is very surprised when her 11th birthday repeats again every single day! She doesn't know how, but she knows something is wrong. Leo's (her use-to-be best friend) birthday is on the same day, same time, same minute, same second of the minute! Leo has been having these same problems! Together they'll solve this mysterious problem!
I think this book is very interesting and entertaining because Amanda's dad reminds me about my own dad. Kylie, Amanda's big sister, reminds me of my little sister. This book reminds me of another book called Liberty Porter. My favorite part was when Amanda found out why the day repeated.
I recommend this book to those fantasy readers out there. The author's writing is very descriptive, because I felt like I was actually there!