Just A Dream
Written by Chris Van Allsburg
Illustrated by Chris Van Allsburg
Reviewed by Ray M. (age 10)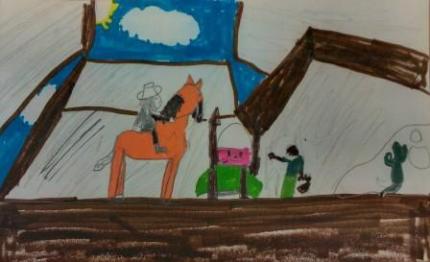 Have you ever dreamed about what the world would be like in the future, if you didn't take care of the world? Well, Walter did right after he didn't recycle. His dream was that trash was filling up the world, and then he dreamed about cut down trees everywhere. He starts to think, "I should recycle." When he woke up something weird happened that was really shocking and surprising with Walter's bed. You'll have to find out what happens with Walter's bed by reading Just a Dream.
My favorite part is when he wakes up and learns about treating the world nicely; it is important to me because I want a clean world, not a dirty one. The lesson in the story is: to take care of our dirty world or the future will be bad. If you do take care of the world it will end up nicely. I thought Just a Dream was a really good book because it has a cliffhanger at the end that could be confusing because something weird happens.
I think you should read Just a Dream because anyone that loves mysteries at the end of the story will like this book; it has a mystery that was really hard to solve. I recommend Just a Dream to anyone who likes Chris Van Allsburg because he is a really good mystery teller.