Liberty Porter first daughter
Written by Julia DeVillers
Illustrated by Paige Pooler
Reviewed by Ananya M. (age 9)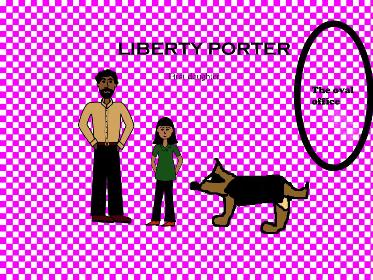 Liberty Porter is a 9 year old girl. And guess what, her dad was elected to be president! She is happy that she's moving to the White House, but scared too because she doesn't know how to act! The illustrations of this book were Amazing because you feel like you're actually there! Read to find out what happens next.
I loved this book. When its was over I was super sad. I wanted to read the rest of the series. Libery Porter New Girl in Town is the next book in the series. My favorite part was when Libery saw her room because the way they described the room was amazing. Liberty is my favorite character because she is super cool and makes the best out of everything. She is so optomistic.
I would recommend this book to people who like comedy. The thing that would make people like this book is the plot of the story because it has lots of surprises. Once you read the first page you don't want to stop. The front cover is amazing too, because the dog is dressed up in a suit. Third, fourth, and fifth grade students would love this book.