The Homework Machine
Written by Dan Gutman
Reviewed by John P. (age 11)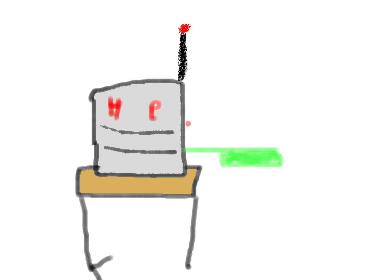 The Homework Machine is about a boy named Brenton who invents a Homework Machine. A boy named Snikwad, discovers the machine and tells the D squad. The D squad members are Kelsey, Judy, Snikwad, and Brenton. They don't want anyone to know about it. They use it so they don't have to worry about homework. They keep getting emails from a guy named R. Milner. They think someone is watching them and they don't want to get in trouble. There is a boy named Ronnie and he is suspocious when Snickwad starts getting A's because he never gets A's. He is anxious to find out how he is now getting A's.
I thought this book was a great one. It was very full of action and it's also funny. The author has written another book with the same characters. It is called Revenge of the Homework machine. I reccomend you read this book too, if you like the Homework Machine. This book doesn't have any pictures but it's a very descriptive book. All readers between the ages of 9 and 12 would enjoy this book.
Students who like wierd and action books should read this book.Although the beginning of this book is boring, the ending is really good. There are also some challenging words in the book, but other than that it's a great book.