Strega Nona
Written by Tomie dePaola
Illustrated by Tomie dePaola
Reviewed by Dylan K. (age 8)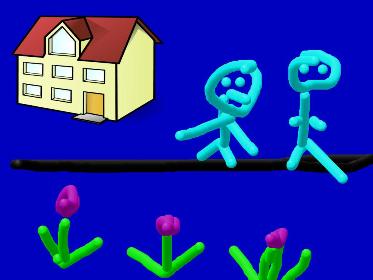 The story is about a female witch doctor noted in her villiage for her successful remedies for curing sick people. A young man named Big Anthony becomes her helper when he saw Strega Nona cooking in the paste pot. During her absence he serves the villagers what is in the pot. Read this book to find out what happens to Stega Nona and Big Anthony.
My favorite part of the book was when Strega Nona comes and sees the mess. She punished Big Anthony and then she starts cleaning up the mess. It was funny that he had to take a break from being her helper. I liked Big Anthony because he is always silly and goofs around. He never does what Strega Nona tells him to do. He reminds of Stink, from the Stink series, because Stink also goofs around.
I would recommend this book to first, second and third graders. They would like the book because it is funny and the book has weird charachters. The illustrations were good because they had cool colors and details. The illustrator used lime green and electric blue in their drawings.