The Witches
Written by Roald Dahl
Illustrated by Quentin Blake
Reviewed by Divya K. (age 9)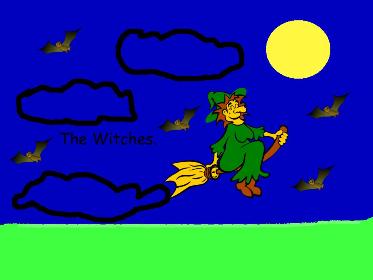 Witches are a detestable breed. They will disguise themselves as lovely ladies, for example, they have square feet, very nasty claws, and bald heads! They love to squish and squash little childern. Luckliy a boy and his grandmother know how to recognize these vile creatures, but can they get rid of them for good? Read this book to find out.
I really liked this book. My favorite part was when the high grand witch and the other witches turned into mice. The author of this book has written many other books. They are different because each book has different characters. Roald Dahl books are filled with magic. When I was reading this book I was on the edge of my chair. I was also scared because I thought that the witches was going to turn all of the children into mice.
Yes, I would highly recommend this book to all 4th and 5th grades students because Roald Dahl is an amazing storyteller. If you like books with fantasy and weird stuff you should read these books.