Chibi
Written by Barbara Brenner
Illustrated by June Otani
Reviewed by Chris U. (age 6)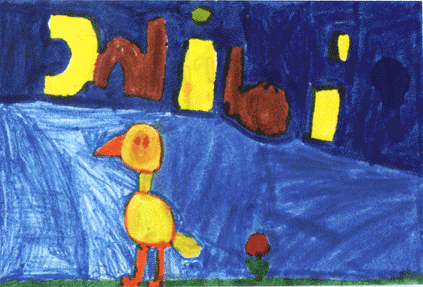 This book is about a little duck named Chibi. The problem is that Chibi cannot do things as well as his family. He gets left out of things. There is a storm.
My favorite part was when Chibi was in the storm, because it gets exciting. I feel good when I read the book. The book reminds me of ducks.
I recommend this book to you because it is about animals.