Powerless
Written by Mathew Cody
Reviewed by L.H. (age 9)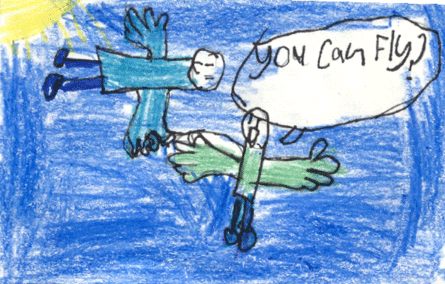 Have you ever wished you had super powers? When Daniel moves to a new town he meets friends that all have super powers. 2 kids can fly, 1 can turn invisible, 1 can control electricity and another can walk through walls. Their names are Eric, Mollie, Rose and Louisa. But when they turn 13 they all lose their powers. Who is taking away their powers and how do they stop it?........
I like this book because it is action packed and suspenseful. I like the character Eric because he cares about the other super heroes. This book is special because it is a Nutmeg nominee. I'm definitely going to vote for it. This book can make me feel happy and sad at the same time. Sad when Daniels grandma dies and happy when Daniel defeats the person that is taking away their powers.
I recommend this book because it has a lot of action like when they fight the person that takes away their powers and it also has a lot of suspense. I also recommend this book to people who have moved to a different town because they can connect with Daniel.