Times Squared
Written by Julia DeVillers
Reviewed by B.C. (age 8)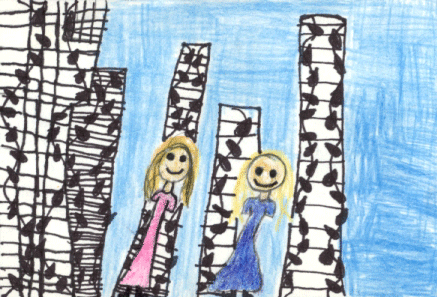 Have you ever traded places with someone? Well that's what this book is all about. Two identical twins named Emma and Payton are twins that can pull of trading places without anyone knowing. The twins are going to New York City - Payton in drama club to see an off Broadway show and Emma in mathletes to go to a math competition. But when the twins find out that their arch-nemeses are going too they will have to pull off the biggest twin switch ever. Will they succeed or will they fail? Read the book to find out.
I like this book because the twins always help each other with problems and they switch places to solve the problems. My favorite part was when they found out that they were going to New York City because they were so excited they were screaming so loudly that the teacher outside the building could hear them.
I recommend this book to all the people out there that are twins. If you like being sneaky then this is the book for you. If you like problem solving there is a lot of problems to solve in this book.