Swindle
Written by Gordon Korman
Reviewed by C.C. (age 8)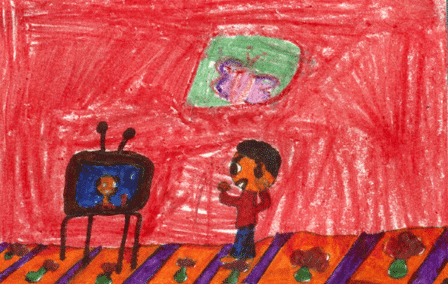 Have you ever been tricked?! There are two kids that are having a sleepover at a house. There are rumors going around saying that the house is haunted. They don't feel safe while they're sleeping so they walk down the halls of the house. They find an old desk and in one of the drawers they find and old really, really, rare Babe Ruth card. The next day they go to a shop. The shop owner wanted to buy that card, but he tricked them and told them it's a normal card so he bought it for just $120, but when they got home, they see the same guy on TV. He said that the card was really, really rare and that he was selling it for $1,000. So they have to form a team. Read the book to find out what happens!
I think that the book is interesting because in the beginning it gave me a chill and I could not stop reading it. I thought it was a little bit like a mystery. It also reminds me of The Cam Jansen books because they are also mystery books. My favorite part of the book is when they have to get the rare Babe Ruth card because they have to form a team and it's interesting to see what they have to do to get the card back. I think the book has lots of details and many different things that happen in the book.
I recommend this book to people who trick people because it teaches them a lesson. It will teach them not to trick anyone or else you'll get in trouble. I also recommend this book to people who get tricked because it shows them what they can do.