Diary of a Wimpy Kid: Cabin Fever
Written by Jeff Kinney
Illustrated by Jeff Kinney
Reviewed by A.S. (age 9)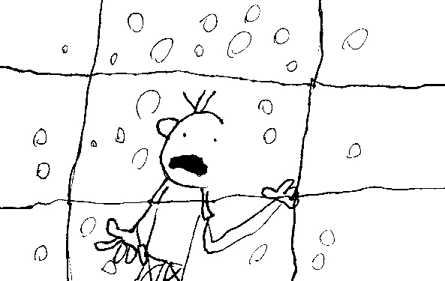 Greg is trapped in his house by snow and the power is out. He is bored and sad because he can't play video games. He finds out his little brother (Manny) sets up the circuits to only power Manny's room. Greg marches up the stairs and opens the door to a truckload of mischief.
I think this book is funny because Manny, Gregg's little brother pulls off a great prank. My favorite part is Greg's reaction when he is trapped in his house because of snow. I felt good when I read this book because it was a just right book for me.
I recommend this book to anyone who likes funny books. I think it will be a good read because it has easy to read words. This book is for boys ages 8-10.