How to Dork Your Diary
Written by Rachel Renee Russell
Reviewed by L.D. (age 9)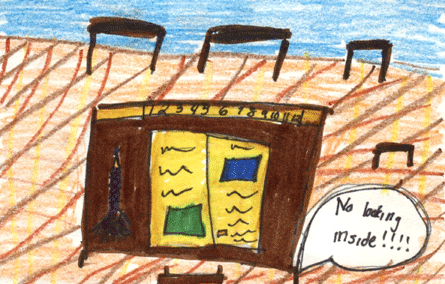 This is about a girl named Nikki who lost her diary and she was freaking out. She says she might've left it in school. She always thinks her friends took her diary but they actually didn't. Then after history class a guy named Brandon gave Nikki a present because he knew about her missing diary and he gave her a journal until she found her diary. Do you think she'll find her diary? You're just going to have to read the book to find out!
My favorite part about this book is when Nikki was freaking out in "2,184 wadded tissues" because she lost her diary because the picture was funny. I thought it was embarrassing for her and I felt bad. I think this book will earn a silver medal because a lot of people like Diary of a Wimpy Kid and it's the same exact thing but Dork Diaries is for girls. When I just started reading the book I never wanted to put it down because it was just too good!
This is a good book for 2nd to 8th graders because if you have a diary, and if you get this book, you can write in it and it gives you some tips on a diary.