Savvy
Written by Ingrid Law
Reviewed by E.G. (age 8)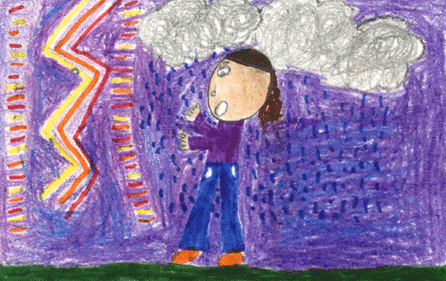 Mibs, or Mississippi Beaumont, is no ordinary girl. She has a hidden secret within their family. They have super natural powers that the Beaumonts get when they turn thirteen. It's called a Savvy". Mibs is about to take in her Savvy when the unthinkable happens. Mib is determined to get to Salena Hope Hospital and fix the unthinkable with what she thinks is her savvy. But since the savvy is a mystery for all of the Beamount kids Mibs cannot predict what is coming next. On her adventure some surprising people tag along for the ride. Mibs' savvy is much more unpredictable then she thought. And she will discover secrets hidden beneath the skin.
I really loved this book because it's so different from anything I've ever read before. I can really connect to this book because Mibs is adventurous and determined. Mibs is heading in the opposite direction then she's supposed to. I have adventures like this all the time when I travel. My adventures are somewhat different because I go far, far away, and sometimes even to different countries. I've climbed the Leaning Tower of Pisa in Italy and gotten world famous gelatos there too.
I highly recommend this book to people who like magic, adventure and some mystery. A reader who likes twists and turns would really like this book, like when on Mib's adventure her little brother Samson gets lost at someone's house.