Savvy
Written by Ingrid Law
Reviewed by M.J. (age 9)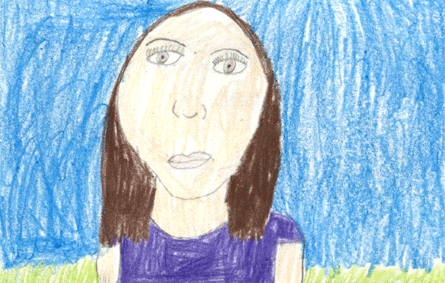 It is only two days before twelve year old Mibs Beaumont's biggest day of her life, the day where she would find out her savvy. A savvy is a special power that only Mibs' family gets. The power could be anything. Her momma is always being perfect, her grandpa, used to move mountains but is now too weak. Her brother Fish's savvy is that he can create hurricanes, her oldest brother Rocket makes sparks of electricity for his savvy, and her dad's side of the family does not have a savvy. Then, when her dad is in a serious car crash and is now at a hospital in Salina, she hitch-hikes on a pink bible bus that she thinks is going to Salina but it's not. Now, can Mibs get to Salina and save her papa? And will her savvy help?
I think Savvy is one of the best books I ever read because the author grabbed me into the story. My favorite is when Mibs is so determined she sneaks onto the bus. I think this book is special because the author uses details that allow you to feel like you are in the book and you can picture yourself in the setting. This book should win an award and you will think the same when you read this book.
I recommend this book to people who like existing and thrilling books. Also, if you like determined and adventurous characters because Mibs is determined to find her papa and she faced many adventures. I recommend this book to grades three and up because this book can get confusing and there are some hard words.