The Year of the Dog
Written by Grace Lin
Illustrated by Grace Lin
Reviewed by M.F. (age 9)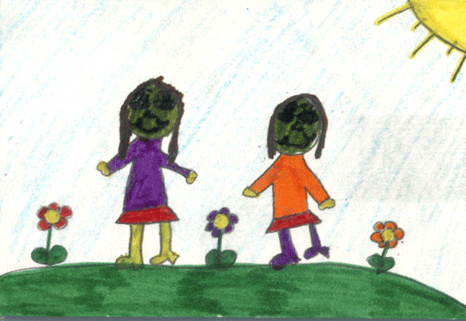 In the book the main character's name is Pacy but people call her Grace. She is Chinese. There is a new girl in her school. Pacy saw that she does not have any friends. So one day she went up to her and asked if she wanted to play and ever since then they were best friends. They did everything together like the science fair and a book contest. At the end of the year of the dog was over Pacy's family through a party and Melody's (Pacy's best friend's) family came over too. Do you want to know who winds the science fair and the book contest? And do you want to learn Chinese then read this book.
Do you ever say that you have the best book ever? Well, for me this is the best book ever. My favorite part of the book is when Pacy meets Melody. I like that part because it touches me because Melody did not have any friends and it's always good to meet new friends. All the free time they have they spend it together. I liked the illustrations because when you first look at them you know exactly what is going on and they are also very detailed. I liked the writing style because sometimes there are stories about Pacy's mom and dad's childhood and it looks like they are really telling it and I am not reading it.
If you like books about family and loving people you will love this book. You get to see how Pacy and Melody's friendship goes along.