Runaway Ralph
Written by Beverly Cleary
Reviewed by O.S. (age 9)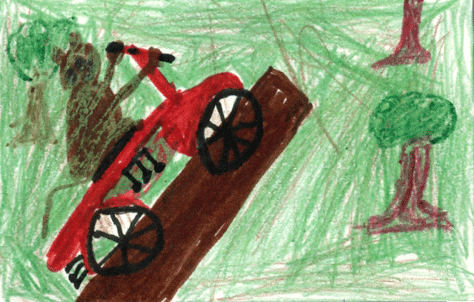 In this book, Ralph who is a mouse, lives in a crumby old hotel that is full of mice with all of his relatives. One day he decides he wants to see the real world. Ralph has a little toy motorcycle that he powers by making a sound. On his way to see the new world he sees a camp full of kids. He thinks it would be fun to go there. He meets a strict watch dog and a mouse eating cat. Ralph also meets a boy named Garf who needs a little help and they become friends very easily. There are friendship problems with a lot of people in this book. You will just have to find out what they are!
I liked this book because there are some great details in the pictures and the writing. An example is when there was a picture of a cat trying to catch Ralph it really looked like the cat was running to get Ralph. This author puts a lot, a lot of dialogue in it which makes it really easy to follow along. My favorite part was when they found a really special watch. It was my favorite part because this was one of the best part with a lot of excitement.
I recommend this book to people who like adventure. I think people who like adventure would like this book because there is a lot of fun and excitement in this awesome book!