The Lightning Thief
Written by Rick Riordan
Reviewed by J.E. (age 9)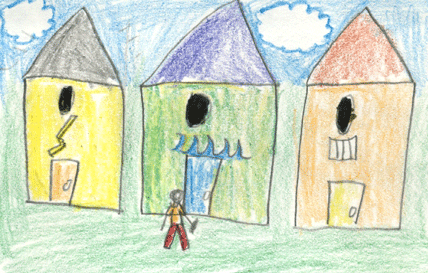 Do you feel un-normal? This book is for you. A 12 year old boy in 6th grade is dyslexic and has ADHD. When he finds out that he is a son of a Greek god Poseidon, he is offered a quest. He takes the offer. On the way, he fights a monster with is eyes closed, gets trapped in a hotel and almost gets strangled to death with his friends, Grover and Annabeth. When Percy returns to Camp Halfbood, his mom is freed and Zeus' masterbolt is returned.
I like this book because it's not like any other book I've read before because it made me get excited and made me want to keep reading. I liked this book becuase when you read it it sounds like the characters are actually talking to you. This book is similar to the other books this author wrote because all his books are full of suspense. This book is similar to all other books in its series because it is about the same characters.
I recommend this book to people who like Greek mythology, comedy, action and adventure. Those who are 8-14 would enjoy this. I also recommend this book to people who are in 2nd-8th grade.