Swindle
Written by Gordon Korman
Reviewed by D.K. (age 8)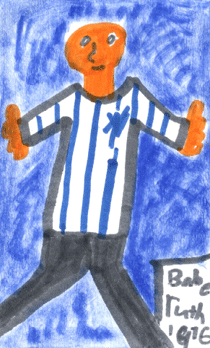 Have you ever wondered about swindling? Griffin Bing and his best friend Ben have a sleepover at the old spooky, creepy house. They find a 1906 Babe Ruth baseball card in a locked cabinet. He sells it for a hundred bucks but what he doesn't know is that he just got swindled by S. Wendell. The next day S. Wendell is on T.V. He says he's selling the baseball card for one million dollars and Griffin has to get it back. They find out the card is in S. Wendell's house. They gather together a team of kids. But they find out the kid who is on lookout has narcolepsy. A disorder to fall asleep at any random time .They argue if they should replace him or not. Read the book to find out if they can get the baseball card back.
I like this book because it is an action adventure book. The part that is action adventure is when Ben and Griffin and a couple of other people go into Swindle's house and try to get a million dollar baseball card. My favorite part was when he went into the shop with a flame torch and tried to burn open a metal or steel safe. One of the unique parts is when Swindle (the dog, not the person) fights off the German Shepard. I like how the author started the story with a note to Ben. After I read this book I felt pretty excited because all events were connected to each other. This book made me wonder "Will they solve their problems?" If you like this book there are two more. So enjoy!
I recommend this book because it has a lot of action adventure. If you think swindling is cool then you'll like this book. This book has a lot of drama and would be great for students in grades third through sixth.