Nate the Great
Written by Marjorie Weinman Sharmat
Illustrated by Marc Simont
Reviewed by Jamie D. (age 6)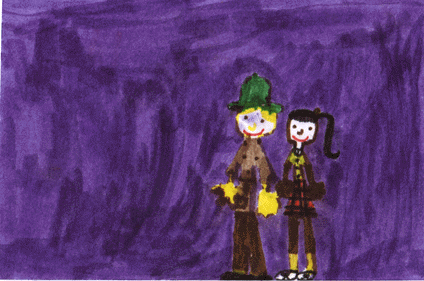 This is the first Nate the Great book. Nate is eating his breakfast when the telephone rings. Nate answers it. Nate said, "I hope it is a call for lost diamonds or pearls or a million dollars." It was Annie. Annie lives down the street from Nate the Great. Nate said, "I would like Annie, if I liked girls." Annie said, "I lost a picture can you help me find it?" Nate said, "Of course." Annie said, "When can you come over?" Nate said, "I will be over in five minutes." He finished his breakfast put on his detective suit and went to Annie's house.
My favorite part was everything. I like it because it was funny. My favorite character is Nate the Great, because he is the main character.
I recommend this book to people who are detectives. I recommend it because Nate the Great is a great detective!