Kylie the Carnival Fairy
Written by Daisy Meadows
Reviewed by Autumn O. (age 9)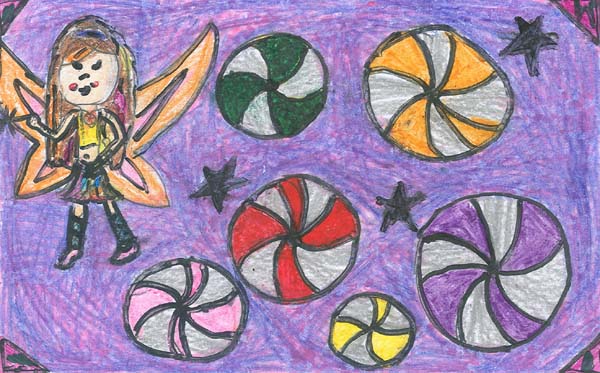 Fly into the magic with Rachel, Kirsty, and their fairy friend, Kylie. This book is about 3 girls trying to find the three magic hats; if they don't find them the carnival will be ruined! They can't do it without you so you can fly into the magic too, but hurry!
I think this book is exciting because you're always wondering what the evil Jack Frost will do next. I think the characters are unstoppable because they never give up on the case. This book reminds me of when I went to the carnival with my friend Arielle because there is a carnival in the story.
I recommend this book to third and fourth grade girls because if you were 15 you would be too old for it. Girls who like fairies will probably like to read this. What may interest you are all the fun, unlikely things that happen, so go to your library now!