Horrible Harry at Halloween
Written by Suzy Kline
Illustrated by Frank Remkiewicz
Reviewed by Christopher R. (age 8)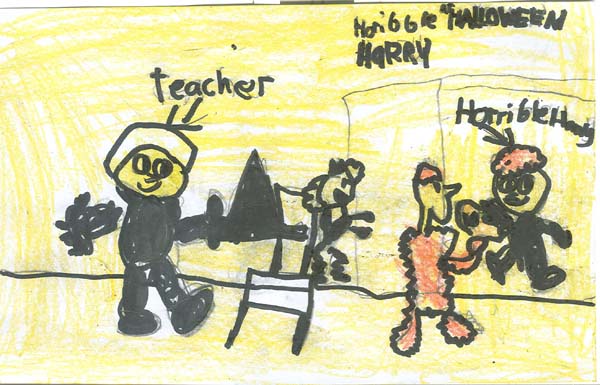 Horrible Harry comes to Halloween! But wait, where is Harry? In this book it was Halloween but Harry was late and he is N-O-T scary! There is a BIG lesson to be learned. The lesson is to not mess around with other people's property. This book's genre is realistic fiction.
This book was just right because Harry was on a real mission to find missing pixie dust from Mary's costume. I had a personal connection with Horrible Harry at Halloween because I had a Halloween party at home when I was in 2nd grade, just like Harry did.
This book has 54 pages of action! Kids who like to read Horrible Harry series should read this book. He is a fun character and always has tricks up his sleeve. This book is a great book to read during Halloween, especially if you are having a Halloween party. You should ask your mom to buy it!