Mr. Putter and Tabby Feed the Fish
Written by Cynthia Rylant
Illustrated by Arthur Howard
Reviewed by Jeffrey V. (age 9)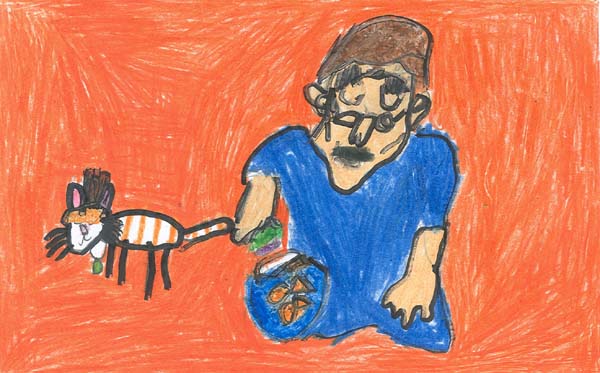 Do you like Mr. Putter and Tabby books? If you like this series this book is for you. In this book Mr. Putter and Tabby bring home some goldfish. There is a problem with the fish. What will they do?
I liked this book because Mr. Putter is a nice man who cares for his pet. Mr. Putter reminds me of myself because I have two cats and take extra care of them. My favorite part was when they brought goldfish home to care for. How they take care of the pets was funny! If you like to laugh this book is for you.
I would recommend this book to kids who are 6 to 9 years old. This is a funny book that will make you laugh. Kids who like realistic fiction books with colorful pictures will enjoy this. This 50 page book is part of a series. A reader can read more adventures about Mr. Putter and Tabby.