Nate the Great and the Sticky Case
Written by Marjorie Weinman Sharmat
Illustrated by Marc Sharmat
Reviewed by Colin W. (age 8)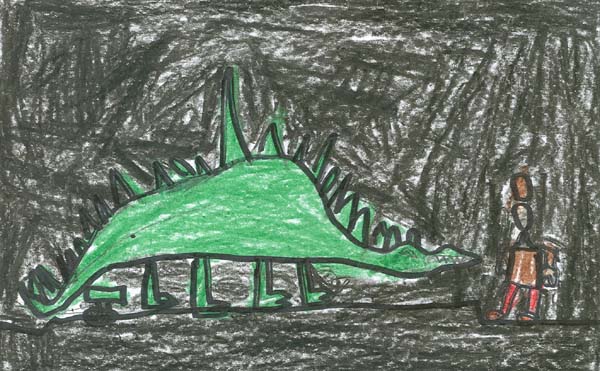 Do you like to read mystery books? Well I do. When you read the book Nate the Great and the Sticky Case you will get stuck reading this. There are many clues to help you solve this mystery. Did Rosamond take the stamp? Did Pip have anything to do with it? Well read the book to find out what happens.
I like this book because it's funny that Nate eats pancakes with his dog Sludge. I also like the illustrations because Rosamond looks so odd with her long black hair. This story reminds me when I lost my stuffed giraffe and it remains lost. I wish I had Nate's help to find it.
I would recommend this book to children who are in grades 1-3rd grade. There are pictures to help you understand the story. Readers that will enjoy this book are kids that enjoy mysteries. This book has 48 pages. This story will make you think as you try to help Nate solve the case with his sidekick dog Sludge.