Kristi Yamaguchi
Written by Liza Burby
Reviewed by Shannon H. (age 9)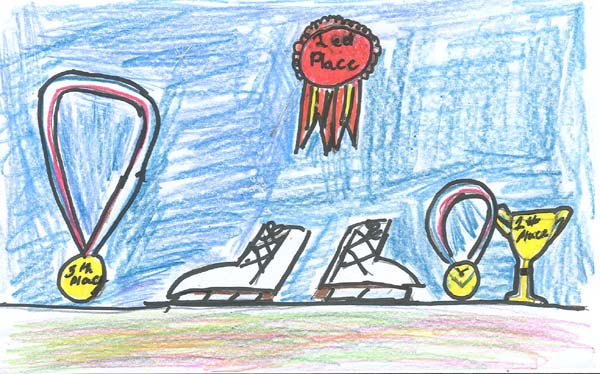 Do you like world class ice skaters? Well this book is for you. Kristi Yamaguchi is a girl who worked hard. It was hard for her because she had to wake up at four o'clock in the morning and train five hours a day. The genre is biography. The lesson is if you work hard you will get something back.
I like this book because it tells real facts on a world classic ice skater and how hard she worked for the Olympic gold medal. It also tells how she woke up in the morning and it also reminds me of when I woke up at four o'clock in the morning to go on a plane. It was very early. If you like biographies you will have to read this book.
I recommend this book to ages nine to eleven and grades third to fifth. This book would be good for this age because the vocabulary is not too challenging. Also the photographs give you an idea of Kristi's life. This book has 24 pages. As you get ready for the Olympics read about this special Olympian.