Nancy Drew and The Clue Crew: The Zoo Crew
Written by Carolyn Keene
Illustrated by Macky Pamintuan
Reviewed by Martha Q. (age 8)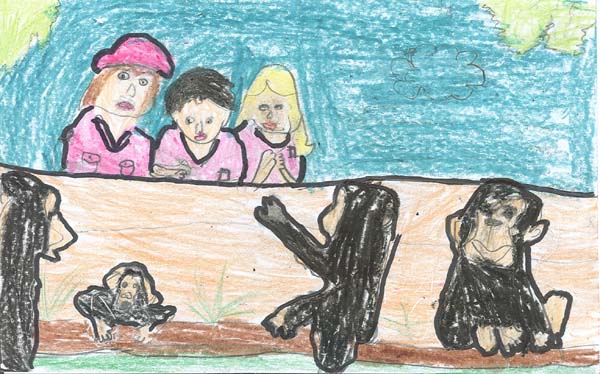 Do you like mysteries? Then here you go… Nancy Drew is a great book for you! This book is about 3 girls that are attending a three day overnight stay at the local zoo. At the local zoo they make toys for the animals. But when the toys that the girls made disappear, Nancy, Bess and George solve this case. If you read this book it will take you on a long adventure!
I think this book was…….AWESOME! I loved this book! I like Nancy, Bess and George because it kept you guessing about who stole the enrichment toys. The character that was interesting to me was George because first I thought George was a boy but when I kept reading it said that there is three girls. My favorite part was when Nancy, Bess and George were happy and dancing because I like dancing with my cousins.
I would like to recommend this book to 2nd to 4th graders. This is a book for kids that like to solve mysteries. This book is 89 pages. You should get started so you could find out who stole the enrichments toys. Read this book now!