The Haunting of Hillside School
Written by Kristiana Gregory
Reviewed by Melissa R. (age 9)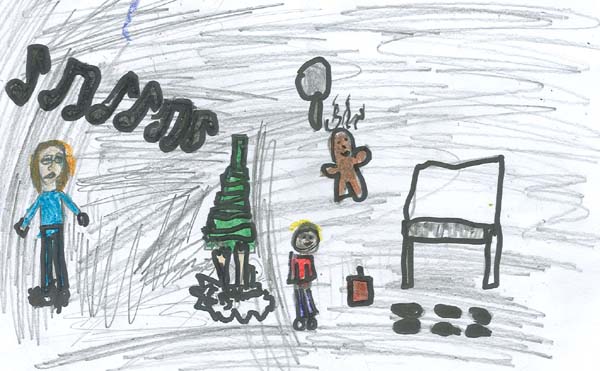 Nine-year-old Claire Posey looked out the window of her school she saw a pale white face. She blinked it disappeared. Claire, Jeff and David are up to solving the mystery! Nettie Tuttle use to live in the school. She died because of a really bad fever. This mystery is worth figuring out. Is Claire, Jeff and David's school spooky or could it be..........................HAUNTED!?!?
I know this book is marvelous! The reason I think this is because it kept me guessing right until the very end. I loved it because I couldn't stop reading it, I needed to find out what happened. Once I started reading the book I just couldn't stop! What might interest you is Nettie's favorite snack is gingerbread. Claire, Jeff and David smell gingerbread! This book reminds me of the book The Cobweb Confession because both of the characters never give up. Claire is my favorite character because she is the one that figures out the mysteries.
I would recommend this book to 2nd-6th graders who like mysteries. I recommend this book because the author didn't use boring words. This book has 130 pages. The mystery really comes to life!