Goosebumps- The Cuckoo Clock of Doom
Written by R.L. Stine
Illustrated by R. L. Stine
Reviewed by Rebecca M. (age 8)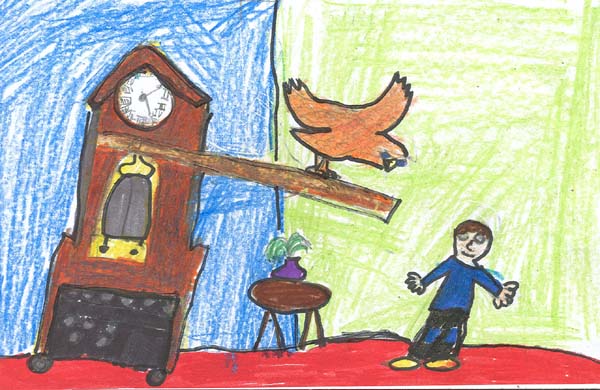 Do you like mysteries? Well if you do then this book is for you! The main characters are Michael Webster and his sister, Tara, who loves getting him in trouble. This book's genre is mystery. Do you want to read this book?
I liked this book a lot! Even though there aren't any illustrations in this book, the descriptions helped me make some pictures in my mind. I made a connection with Tara because she always annoys her brother, just like I do. This book is part of the Goosebumps series.
[COMMENT: Your opinion only has two parts. If you would like to include that the book is part of a series, please include how the book is similar or different from the other books in the series. Or maybe, if you liked this book more or less than the other books in the series and why.
I would recommend this book for 2nd -5th graders.The Cuckoo Clock of Doom has 118 pages. This book is interesting because Michael gets sent back in time. Will he reverse the spell before it is too late? Run to your bookstore to get this book before they are all sold out!