Cam Jansen and the Mystery of the Missing Dinosaur Bones
Written by David A. Adler
Illustrated by Susana Natti
Reviewed by Nicholas H. (age 8)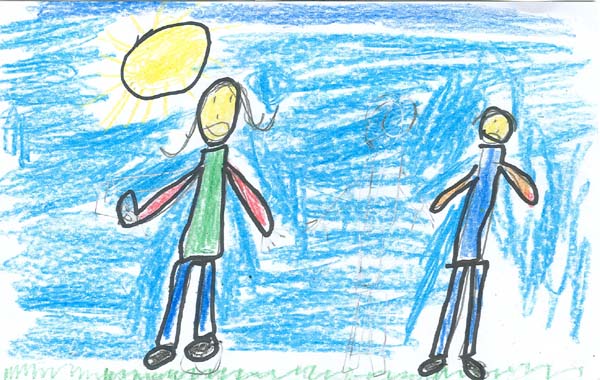 Do you like reading stories about mysteries? Do you enjoy solving crimes and looking for clues? Then read Cam Jansen and the Mystery of the Dinosaur Bones by David Adler. Cam and Eric visit a museum and noticed some bones were missing from the exhibit. Read the book and search for clues to help Cam solve this mystery.
This is a good book because the story keeps you guessing where the bones can be. Cam is a cool character because she has a photographic memory. This book reminds me of another Cam Jansen story where she had to find a missing Babe Ruth baseball. Cam is a good detective.
I would recommend this book to children in second or in third grade. They will enjoy looking at the pictures and solving the case. This book has 56 pages. Have fun being Cam's sidekick.