Pinky and Rex and the School Play
Written by James Howe
Illustrated by Melissa Sweet
Reviewed by Max N. (age 8)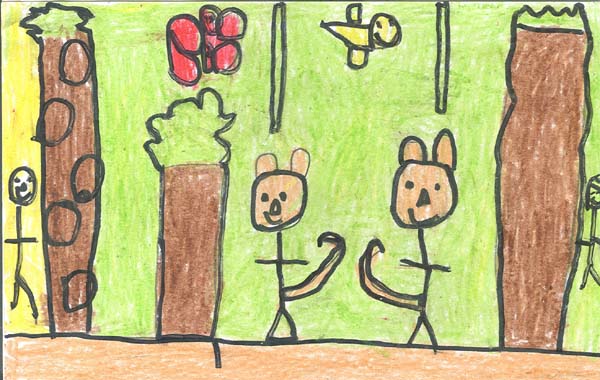 Do you like books about plays? Well I do. This book is a realistic fiction story about Pinky not getting the lead role in the school play. The pictures are nice in this book and Pinky is a silly and goofy character. I think you would want to read this book because it teaches you a valuable lesson that sometimes you can't always get what you want. Read this book to find out what happens to Pinky and his friend Rex.
I enjoyed reading this book because the illustrations are good and the characters are similar to kids I know in school. Pinky is funny because he has a silly nickname and something funny happens after he drinks a lot of milk cartons. My favorite part was when Pinky started making the audience laugh doing a silly dance during the performance. This book reminded me of a time when my teacher Mr. Tompkins made me laugh when he performed on stage doing the YMCA at a school assembly.
I would recommend this book to children ages 7 to 9. They would like this book because it was entertaining and because of the valuable lesson they will learn at the end of the story. You just have to read the book.