Cabin Creek Mysteries - The Secret of Robber's Cave
Written by Kristiana Gregory
Illustrated by Patrick Faricy
Reviewed by Lilian A. (age 9)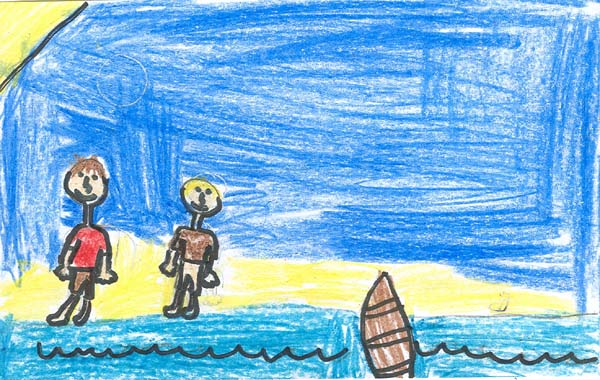 Do you like mysteries? Then you will like The Secret of Robber's Cave. This book is about three kids named Jeff, David, and Claire. The three kids want to find out about a town legend that involves a secret cave, a robber, and buried treasure. Read the book to find out more about the legend.
I thought this book was……..AMAZING!!!!! I loved the illustrations because they looked like real pictures. It was also amazing because it kept me guessing, I couldn't wait to find out what was going to happen next. The character Jeff reminded me of my brother because he is an older brother and I have an older brother. This book is in the Cabin Creek Mysteries Series. My favorite part was when Jeff and David's dog Rascal found the first clue because it was where the mystery began.
I recommend this book to 7-9 year olds in 2nd and 3rd grade. If you are a lover of mystery books who enjoys solving cases, then you must read this book. This book has 155 pages. If you want to find out what happens read the book.