The Zack Files - The Misfortune Cookie
Written by Dan Greenburg
Illustrated by Jack Davis
Reviewed by August A (age 8)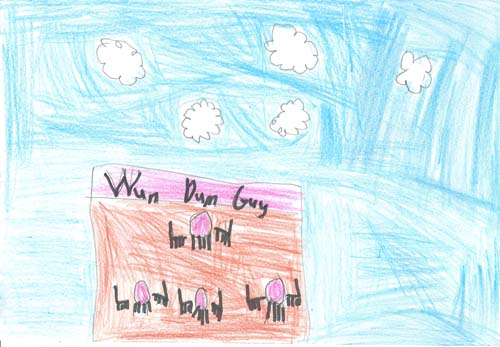 In this fantastic book The Misfortune Cookie, Zack got a fortune from a Chinese restaurant named Wun Dum Guy. Zack got the fortune Cookie when he was ordering his food. When the waiter came, Zack had his chop sticks in a pyramid with three chop sticks on the bottom and one on the top. The waiter told Zack he will have a very interesting week. Zack had a baseball game that week and when Zack had the baseball game he got out on first. Another baseball player on his team made it home. When that happened Zack remembered when he was at Wun Dum Guy and his fortune said to win big loose first. Zack got out on first base but another baseball player made it home so their team won. Are Zack's fortunes coming true? Read the book to find out.
I liked the illustrations in this book because the illustrator made a lot of weird pictures. One example is a weird picture of a grandma. She has a lot of strange wrinkles. I also liked how Zack always has weird stuff happening to him. One time he had a fortune cookie and it said you will get a sweet reward for passing the test of time. The next day Zack and his whole class got to go to an ice cream shop if they passed the test of Time Magazine. I also liked that Zack plays baseball. I use to play baseball a lot in Carmel so Zack and I have some things in common.
I recommend this book for third and fourth graders because it doesn't have a lot of pictures and it is about fifty pages long. If you like fiction and weird stuff with few pictures then this book is good for you.