Cabin Creek Mysteries: The Clue At The Bottom Of The Lake
Written by Kristiana Gregory
Illustrated by Patrick Faricy
Reviewed by Eden B. (age 8)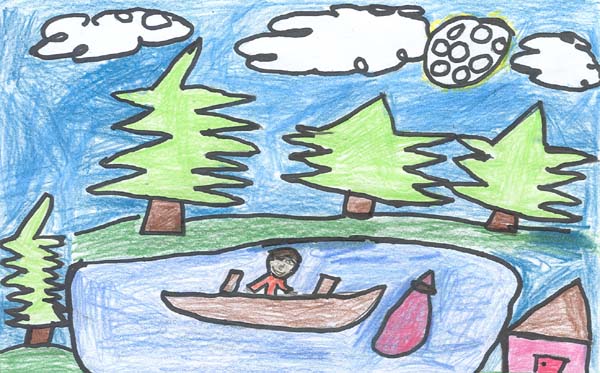 Do you like to solve mysteries? Well you are going to have to in this book. It is about three cousins named Jeff, David and Claire. Early in the morning Jeff and David see a figure out in the lake. Somebody had dropped something into Cabin Creek Lake. This book takes place in Cabin Creek. Who was it? What did they drop? Will Claire, Jeff and David ever solve the mystery?
I loved this book! I liked Claire because she is always very serious when there is a mystery. This book reminds me of myself because I'm trying to solve the mystery of who took my IPod. The book also reminds me of another book called The Haunting of Hillside School because they were trying to figure out where the piano music was coming from.
I would recommend this book to anyone who likes mysteries because they could solve the mystery. It is fun to try to figure out the mystery as you read along in the book. Making predictions helps you solve the case and I like to figure it out before the author lets you know the mystery. This book is 158 pages long.