Ramona Quimby, Age 8
Written by Beverly Cleary
Illustrated by Alan Tiegreen
Reviewed by Makinze S. (age 8)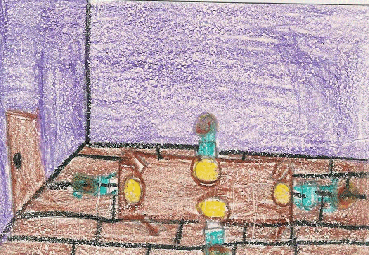 Have you ever read a book by Beverly Cleary? This is one of her best. The main character is Ramona and her sister, Beezus. Her dad is trying to apply for a new job. Ramona cracks an egg on her head and her teacher calls her a nuisance. Her dad gives her a pink eraser and Yard Ape takes it. I think the author's purpose was to entertain readers and this does a fantastic job!
These are my favorite parts because they are extremely weird and funny. I like the part when she cracks an egg on her head and when she gets called a nuisance. Another favorite part is when she tries to look for her eraser. This book reminds me of Junie B. Jones when she is trying to look for her pen at school. I thought that maybe that the illustrator could have put more color into the drawings.
I recommend this book to second grade to fifth grade students and people who like to have a laugh once in a while.