Ramona Quimby, Age 8
Written by Beverly Cleary
Illustrated by Alan Tiegreen
Reviewed by Abdul-Hamid S. (age 9)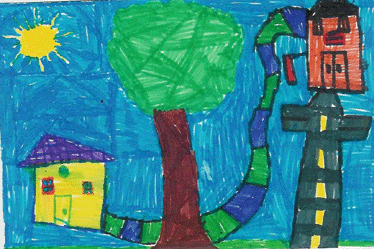 Ramona Quimby Age 8 is a fun book. Ramona has a big accident in front of her whole class. Her sister Beezus is a little mean but there was a part when Ramona and Beezus worked together and they did something that was very secretive and fun. Beezus has a party at her friend's house. Check out what will happen to Ramona and Beezus.
This book is so fun. I liked it because this book has lots of funny parts and the best one was when Ramona and Beezus made dinner together. My favorite part was when Ramona saw the picture that her dad, Mr. Quimby, drew for her to make her feel better. That was my favorite because it also makes me feel better and it's a nice, sad part .The best character for me is Beezus. I liked that character because she is funny and silly. When Beezus was invited to a party and wasn't allowed to go, she started whining like a baby.
I would recommend this book to people aged 7-8 who like funny books. I would like to recommend this book because it's fun and I like reading funny books. I think people will enjoy reading about how Ramona was sneaky when she cooked dinner. The way that the author wrote the story was easy to read.