Ramona Quimby, Age 8
Written by Beverly Cleary
Illustrated by Alan Tiegreen
Reviewed by Jordana B. (age 8)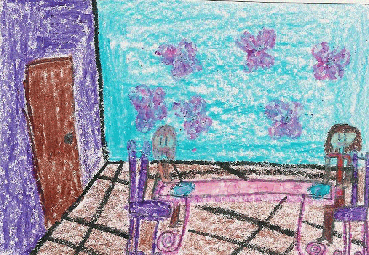 Have you ever known someone with bad manners? Well this book is for you! The Quimby's aren't very rich and don't get a lot of gifts. Ramona has a very big job at her house making dinner and Ramona has a big, horrible accident in class. Another thing about Ramona is that she is very cranky, not like her sister, Beezus. Beezus and Ramona look very similar and are sometimes very noisy together. They can be annoying, too. Beezus is neater, nicer and kinder than Ramona.
My favorite part was when Ramona and Beezus had to make dinner. Their mother Mrs.Quimby made tongue but Ramona and Beezus nagged about Mrs. Quimby's dinner. I liked this part because it reminds me of myself when I don't want to eat something. My favorite character is Ramona. She reminds me of myself because she's picky and so am I (sometimes) and she doesn't eat her food unless she knows what it is and neither do I. The illustrator used black and white pictures. The illustrator didn't really show much color so that's what bothers me.
I would recommend this book to grade 2 - grade 5 students because it has good vocabulary words like Picky Picky and Yard Ape. The words are not really hard to read. The book is also a bit funny and exciting! You can read this book and find out what will happen!