Ramona Quimby, Age 8
Written by Beverly Cleary
Illustrated by Alan Tiegreen
Reviewed by Dylan B. (age 10)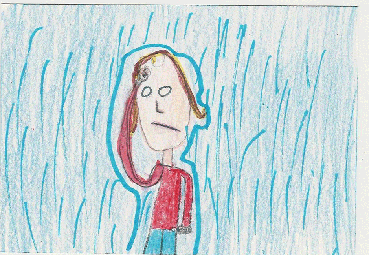 What would you do if you met Ramona? This book is a realistic fiction book because it could happen in real life. This book is about a girl named Ramona who loves school but things keep stopping stop her from going to school, like getting sick or her car breaking down and something miserable happens in class. Ramona has a crazy sister named Beezus. She can be really bossy sometimes. One thing you should know about Beezus is that she can't cook dinner! She is also kind of vain. But she can't buy a lot of make up because the family is not very wealthy. The family still manages to have a lot of fun.
I love this book because it is hilarious and sad at the same time. I especially like the part when Ramona cracks a raw egg on her head and after that something horrible happens in class. The illustrator made the pictures look like sketches, and that is why I love them so much. He also made it look like real cartoons. The thing I love about the author is that she uses good vocabulary words like "nuisance" and "egg head".
I would recommend this book to anyone above 7 years old because it is a long book but has easy words. I would say that grown-ups won't like it because it is too childish for them .I hope you like it as much as I do because it is really fantastic.