Ramona Quimby, Age 8
Written by Beverly Cleary
Illustrated by Alan Tiegreen
Reviewed by Nano S. (age 8)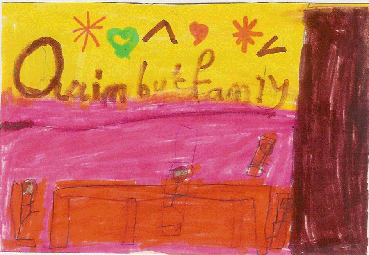 Do you like exciting stories? If you do then Ramona Quimby, age 8 is for you. Ramona is a girl who lives with her big sister, her dad and her mom. She is a little bit crazy. Her big sister is named Beezus. Ramona went to a new school and on her way to school, a boy steals her eraser. His real name is Danny but she calls him Yard Ape. Yard Ape played with her eraser and passed it to his friend until the bell rang and it was time to go inside. In class he gave her back the eraser. Find out what will happen next with Yard Ape (the bully) and Ramona.
I think the book is really good. I liked the book because it is exciting and I like exciting books. My favorite part was when Yard Ape stole her eraser because it was the funniest part. There are a few illustrations. I think the illustrations are great because they help explain what the chapter is about. There is no color for the illustrations.
I recommend this book because it is so awesome. I think kids in grade 3 would enjoy this book.