Ramona Quimby, Age 8
Written by Beverly Cleary
Illustrated by Alan Tiegreen
Reviewed by Davide F. (age 9)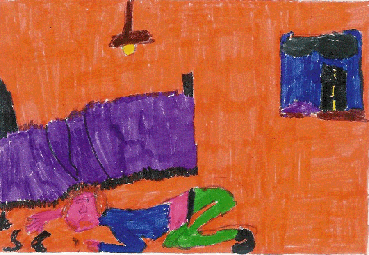 Have you ever read Ramona Quimby age 8? Ramona is a poor girl. She has a big sister named Beezus. She lives in a little house. Ramona' s life is sad because she has a lot of problems and she needs to resolve them. There are sad parts. An example is when Mrs. Whaley calls Ramona a nuisance. Read the book and you will know what happens next.
I like this book because it is so interesting. I like the pictures, the story and how she resolves her problems. My favorite part is when Ramona was cleaning her room and she overheard that Beezus , her sister, can't go to a pajama party. I like this part because Ramona looks like a spy and it is so cool. This book is a part of a series of books about Ramona. It is similar to other books because it is a realistic fiction like the other books.
I recommend this book to children who like sad and realistic fiction books. I think that kids from 7-10 would like it.