Ramona Quimby, Age 8
Written by Beverly Cleary
Illustrated by Alan Tiegreen
Reviewed by Daniel J. (age 9)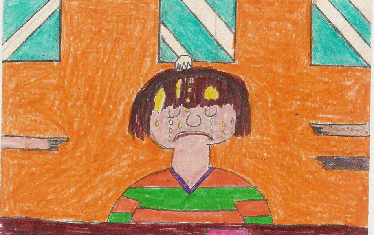 Do you like Beverly Cleary books? If you do this is just the book for you! On the first day of school a boy named Danny (nicknamed Yard Ape) kept annoying Ramona. Also she had two accidents in front of the whole class and one day when Mrs. Quimby was trying to drive her car it wouldn't budge! So they needed to buy a new transmission but they didn't have enough money to buy it. In school Mrs. Whaley called Ramona a nuisance! What will happen next to Ramona and her family?
I like this book because there are a lot of accidents like when Ramona threw up in front of the whole class. My favorite part is when Beezus and Ramona made dinner because they didn't know what to make and when Beezus didn't want to touch the chicken thigh she did something very clever. While Ramona was holding the thigh Beezus got kitchen tongs and started to tear the skin off. It was really comical and clever. This book reminds me of Junie B. Jones because Ramona and Junie B. Jones are both funny characters, who also don't mind touching chicken thighs.
I recommend this book to people who are in third grade because this book is about a girl in third grade. Boys and girls from 7-10 can enjoy this book because the characters are hilarious.