Mucky Duck
Written by Sally Grindley
Reviewed by Pablo P (age 10)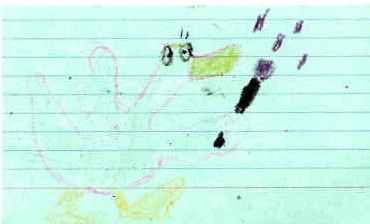 The book is about a duck that is messy. Mucky duck was a really messy duck because he is always cooking, gardening, and painting. Every weekend he had to take a bath with his friend Oliver and Mucky Duck didn't like it. His friend is Oliver and they always get dirty.
I didn't like the book because it's about a duck and I don't like ducks. Ducks are really messy. I like this book because Mucky Duck always get dirty and it reminds me of my big brother. He's messy. Sally Grindley is a good artist because I like her Mucky Duck pictures. Mucky duck looks very messy.
I recommend this book to five years old kids because the book has easy words and it's easy to read. All the kids below six can read it because its easy for them to read. I recommend to ducks because the book is all about ducks and they like reading about other ducks. I don't recommend this book to bigger kid because its easy and they will fall asleep.