Horrible Harry and the Green Slime
Written by Suzy Kline
Illustrated by Frank Remkieicz
Reviewed by Chloe B. (age 7)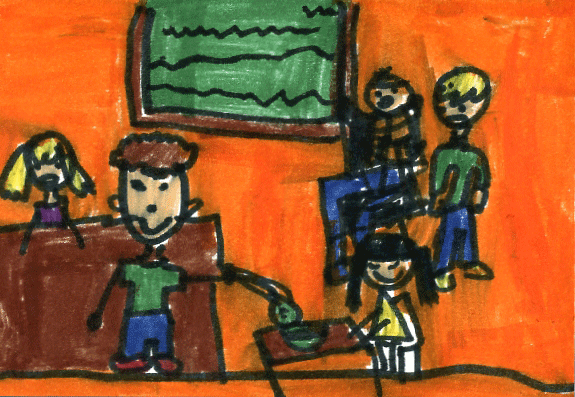 Horrible Harry and the Green Slime is a funny book and a good book. The setting is in a school with a lot of children. They were using green slime for a project in the school. Harry and Song-Lee were partners. Harry got to use the green slime.
My favorite part was when Doug was giving Mr. Cardini a haircut. That was funny. Why would Doug give the principal Mr. Cardini a haircut? My favorite character is Harry because he is funny in the "No Smoking" skit. Harry reminds me of my brother because he is funny and he does weird stuff like prtending to be a monkey.
You should read this book if you like funny and good books.