Tacky the Penguin
Written by Helen Lester
Illustrated by Lynn Munsinger
Reviewed by David W-H. (age 8)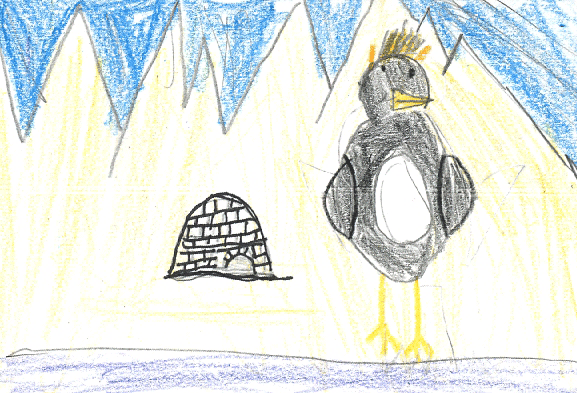 Tacky is a funny penguin. One of the funny things Tacky did was when the other penguins marched 1,2,3,4, 1,2,3,4, he marched 1,2,4,0,5,2,1,0. Then one day the penguins heard chains, locks, nets and other traps. All the penguins hid behind a big iceberg. But Tacky just stood there. Tacky gives the polar bears and walrus a hearty slap on the back. Will Tacky save the day? Read Tacky the Penguin to find out!
I like this book because it was funny. My favorite part was when Tacky did all the opposite things that his companions did. Tacky was my favorite character because he is very funny and he marched 1,2,4,0,5,2,1,0.
You should read this great book if you like funny books.