Miss Daisy Is Crazy
Written by Dan Gutman
Illustrated by Jim Paillot
Reviewed by Peter C. (age 8)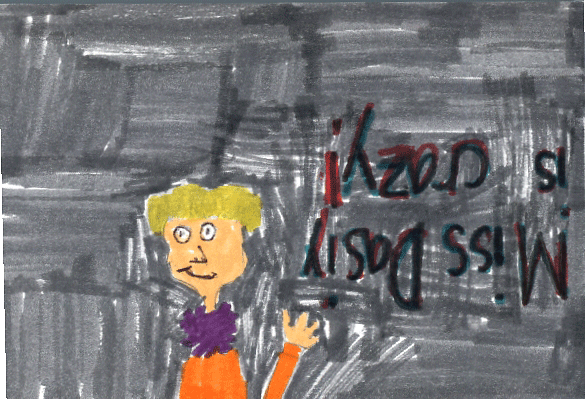 Have you read My Weird School: Miss Daisy is Crazy? Well, if you haven't you should listen to me. Miss Daisy is a weird book. Like this character A. J. is in 2nd grade and he thinks parents came up with school just so parents wouldn't have to pay for babysitters. A. J. wants to buy the school but the principal won't let them. But he said they could rent it for one night if they read 1 million pages!
I liked this book because it has SUPER funny parts. One funny part is when A.J. and Principal Klutz were negotiating how many pages they had to read to get the arcade. It was weird and funny to see a principal negotiate with a kid. My favorite part was when A. J. said that football players don't have to read, write or do math. I liked this part because it's ridiculous to think football players don't need to read and do math because they have to make plans for the games. Miss Daisy was an interesting character because she's a teacher that didn't know anything.
You should read this book if you like the My Weird School series.