Harry Potter and the Sorcerer's Stone
Written by J.K. Rowling
Illustrated by Mary Grandpre
Reviewed by Sammy T. (age 8)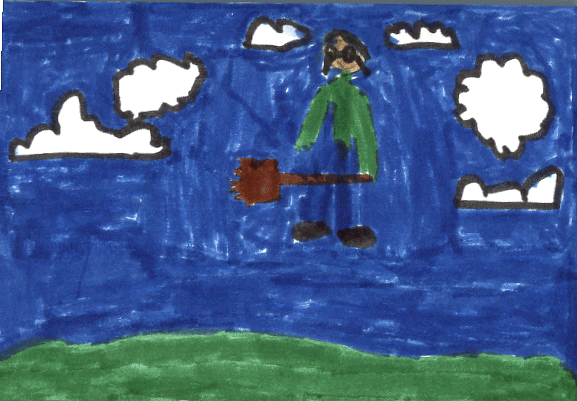 This book is about a kid named Harry. Harry is a wizard. The gamekeeper is named Hagrid. He met kids named Ron and Hermione. They all became friends. They find out that a three headed dog is guarding something and Harry thinks a teacher is trying to steal it. His name is Snape.
My favorite part was when Hagrid told them how to get past the three headed dog because he did it on accident. When Harry goes to the zoo and accidentally sets the snake free it made me wish I could talk to the elephants and set them free. I would ask them to run over my brother! I like this book because it is fantasy.
I recommend this book for people that like fantasy.