Something special
Written by David McPhail
Illustrated by David McPhail
Reviewed by Marianne J (age 7)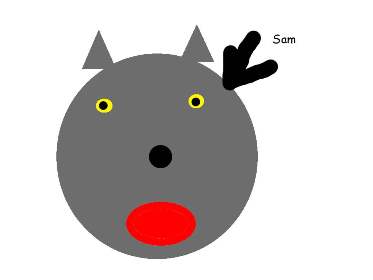 This is a story about a racoon named Sam. Everyone in his family can do something special except Sam. His sister Sarah can play on the piano and his other sister Flo played first base. She caught the ball every time. Sam's brother is really good with computers. Sam is tryjng to find something he's good at. See what Sam is good at read this book.
My favorite part is when Sam was knitting and then got tangled. His body got all tangled in the string. I liked this book because it was interesting to read about his brother Eugene and the computers. My favorite character is Sam because he does funny stuff. He was really funny when he played first base because he couldn't catch anything.
I recomend this book to 2nd graders and 3d graders because they would understand everything in the book. They could learn new things to try and see if they can do them too.